Brand and Product Promotion, Astellas
Projects created and supervised for Astellas covered many areas of marketing, from the current preparation and technical supervision of infomercial publications to long-term advertising campaigns developed for periods of years. I was lucky to participate in projects following the merger of Yamanouchi and Fujisawa pharmaceutical companies that created Astellas.
Astellas was a new brand, but in the same time with a huge background, the company had a full portfolio of branding and marketing materials, yet transferring international advertising campaigns to local market required creativity and new ideas.
Technical part of the job was to adapt current branding materials, secure and supervising quality of rendered marketing tools;
Features of the local market required the development of new visuals used for new strategies and campaigns.
The example of adapting the general line of a promotional campaign was the creation of a leading character and dominant theme for visuals.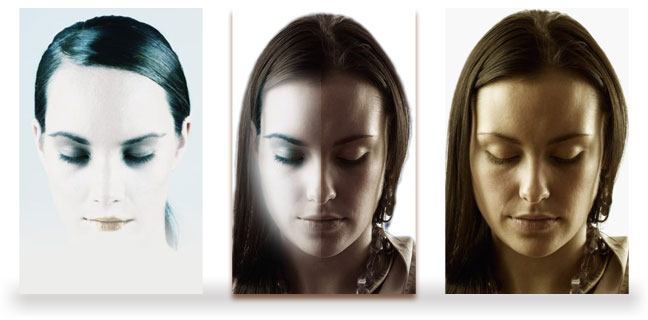 Optical illusion was accepted as a basic visual theme for dermatological branch advertising campaign.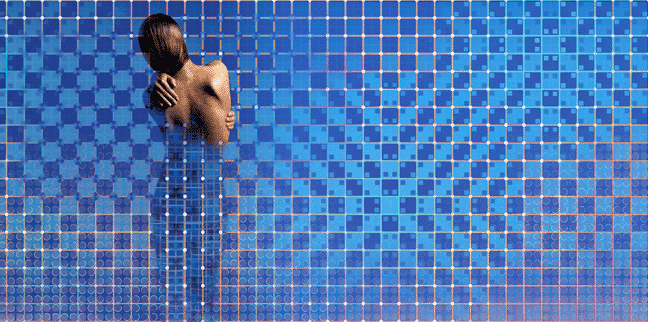 Astellas goal was to be perceived as the ultra advanced solution on medical market. Our visual halo delivered this filling of spotless, new and appealing products.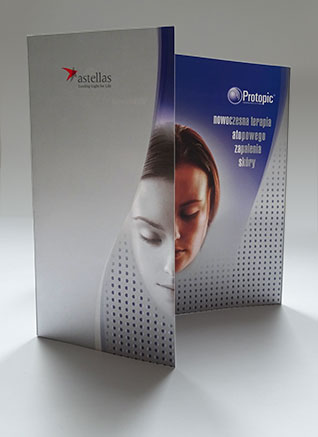 The flyer is printed in 5 color offset, with additional silver ink, matte foil coating with selectively applied gloss varnish. The ramps transitions between the silver uniform backgrounds and the rasterized CMYK colors are immaculate.